Building Department
The Kelso Building Department issues permits for all new construction within the Kelso city limits.  This involves the detailed examination of building plans, calculations, and specifications for compliance with building, plumbing and mechanical codes, as well as, field inspections of all aspects of construction and its various component parts and systems.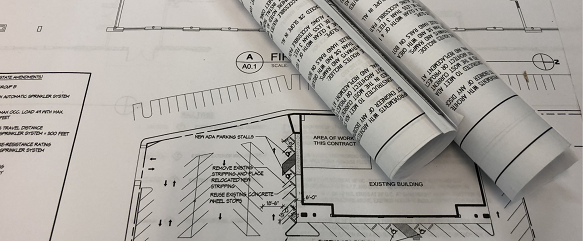 ---
When do I need permit?

​Permits are required to construct, enlarge, alter, repair, move, or demolish a building or structure; change the use of a building; or erect, install, enlarge, alter, repair, remove, convert or replace any electrical, gas, mechanical or plumbing system. Some projects do not require a permit including fences under 6 feet tall if they meet setback requirements.   
Setbacks (for structures- Garages, sheds, ADUs, etc.)
---
Location:  Kelso City Hall, Second Floor, 203 S. Pacific Ave., Kelso, WA  98626
Phone:     (360) 423-9922
Email:       building@kelso.gov
Hours:      Permit application intake and permit issuance hours are Monday through Friday, 9:00 am to 4:30 pm.


For general building and planning information, a department receptionist is available Monday through Friday, 9:00 am to 5:00 pm.
---
***NOTICE***
The City of Kelso moved to a new permitting system in December 2020. If you were registered in the old system, you will need to re-register.
Online permitting is now available for over the counter type of permits (Mechanical, Plumbing, Re-roof)
Online payments for all types of permits is available in the new system.
We understand that changing systems can be challenging and the decision to move paltforms was not made lightly.  We appreciate your patience while we migrate to the new system and will keep this site updated as quickly as possible with changes.
The link to the new portal is here:
  
You can:
Apply for an over-the-counter-permit (Mechanical, Plumbing, Re-roof).
Pay for a permit (Any type of permit).
Schedule inspections
Search for issued permits
The City's Building Department provides inspection services for sign and demolition permits, as well as, residential and commercial inspections of mechanical, plumbing and building permits.
Inspections are conducted Monday through Thursday, 10:00 am to noon.
No inspections will be conducted on Fridays.
Inspection requests must be received by 4:30 pm for next day inspections.
Final inspection requests require 48 hours notification.
To schedule inspections, please call (360) 423-9922.
Check to see if your inspection has been scheduled:
---
The complexity and completeness of all plans will affect the review time of construction projects. 
For new construction projects east of Interstate 5, a current geotechnical report will be required at time of plan submittal.
---
Use the Building Permit Application for the following:
COMMERCIAL:       

RESIDENTIAL:       

We are currently in the process of updating and creating additional forms.  If you do not see what you are looking for, please feel free to contact our office.
---
Click on the links below to see ongoing reports of building, mechanical, pl;umbing and engineering permits that we forward to Cowlitz County once a month.