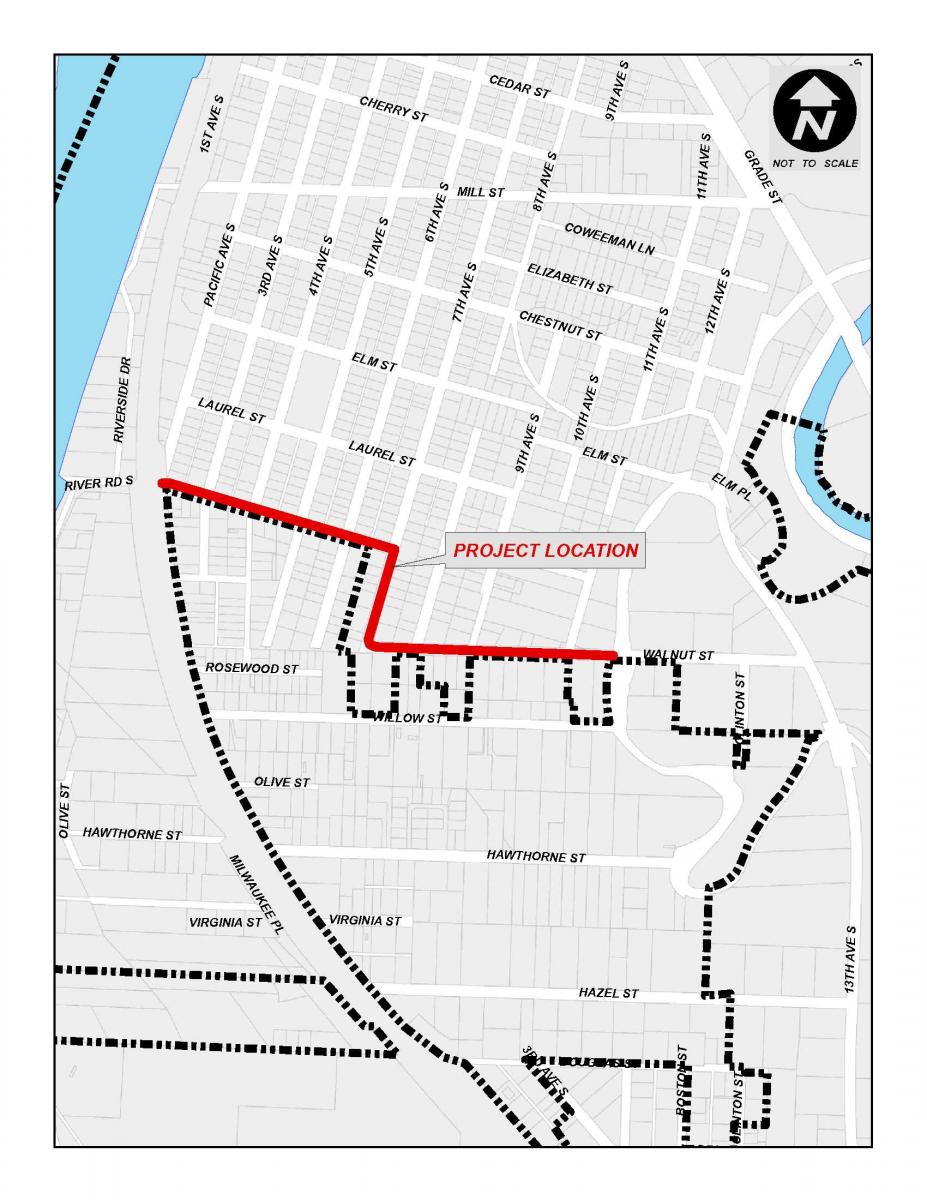 Beginning on September 19, 2016, Nutter Corporation of Vancouver, Washington, under contract to the City of Kelso, will begin a construction project to construct roadway improvements to Yew Street between S. Pacific Way and S. 7th Avenue.  The project also includes installation of a stormwater utility system on S. 7th Avenue and Walnut Street. Work will be conducted during daylight hours and is scheduled to be finished within 3-5 months, depending on weather.
During construction there will be local access for residents and their guests.  The City and Nutter Corporation will work to minimize the inconvenience, however, minor delays should be expected.  We appreciate your cooperation and patience. 
If you have any questions or concerns please feel free to contact the City's project manager, Tim Shell, at (360) 577-3322.