It is the responsibility of the Kelso Park Board to act in an advisory capacity to the Kelso City Council in matters pertaining to the park and recreational needs and opportunities of the community. This includes short and long-term planning for facility acquisition and development and recommending policies for daily operation of the parks, such as approving various activities while keeping in mind that all citizens of the community have an inherent right to use these facilities.
Members
Park Board members consist of four representatives from the City of Kelso, and one representative from outside the City limits but within the Kelso School District.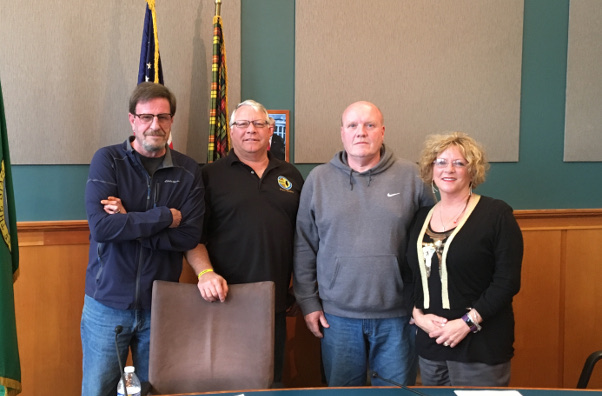 Park Board Members from left to right:
Daniel Graves, Scott DeRosier, Jerry Phillips, and Pamela Jo Enbusk (Absent- Ed Schamel)
The Park Board generally meets the 3rd Thursday of each month in the City Hall Council Chambers at 1:00pm. If you need additional information on the meetings please call Geary Martin, Parks Lead at (360) 577-7119.  Or visit our City Event Calendar.
Park Board Meeting Packets
---
2021
---
2020
---
2019
---
2018
---
2017
---
2016
---
2015
---
2014
---
2013
---
2012
---
2011
---
2010